Below are some famous players that Coach Seipp has had the pleasure of coaching:
(1) Click here to see Jeff Matteo's 1st MLS Goal. Coach Seipp had the pleasure of coaching Jeff for three years in club soccer in East Fishkill, winning 2 State Cup Titles. Jeff is also a graduate of John Jay High School.
(2) Below is a picture of Edson Buddle and Rich Martinez. Rich played for Coach Seipp for 1 year in East Fishkill during junior high school and Edson guest played for Jeff Matteo's team while under the direction of Coach Seipp. Edson has played in the MLS for years and also in the 2010 World Cup. Rich has played on the Puerto Rican National Team.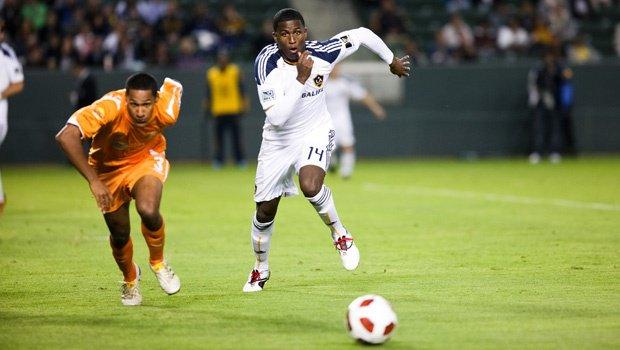 (3) Below is another picture of Rich Martinez battling Landon Donovan for the ball.