RETIRED JERSEYS
Jeff Matteo # 7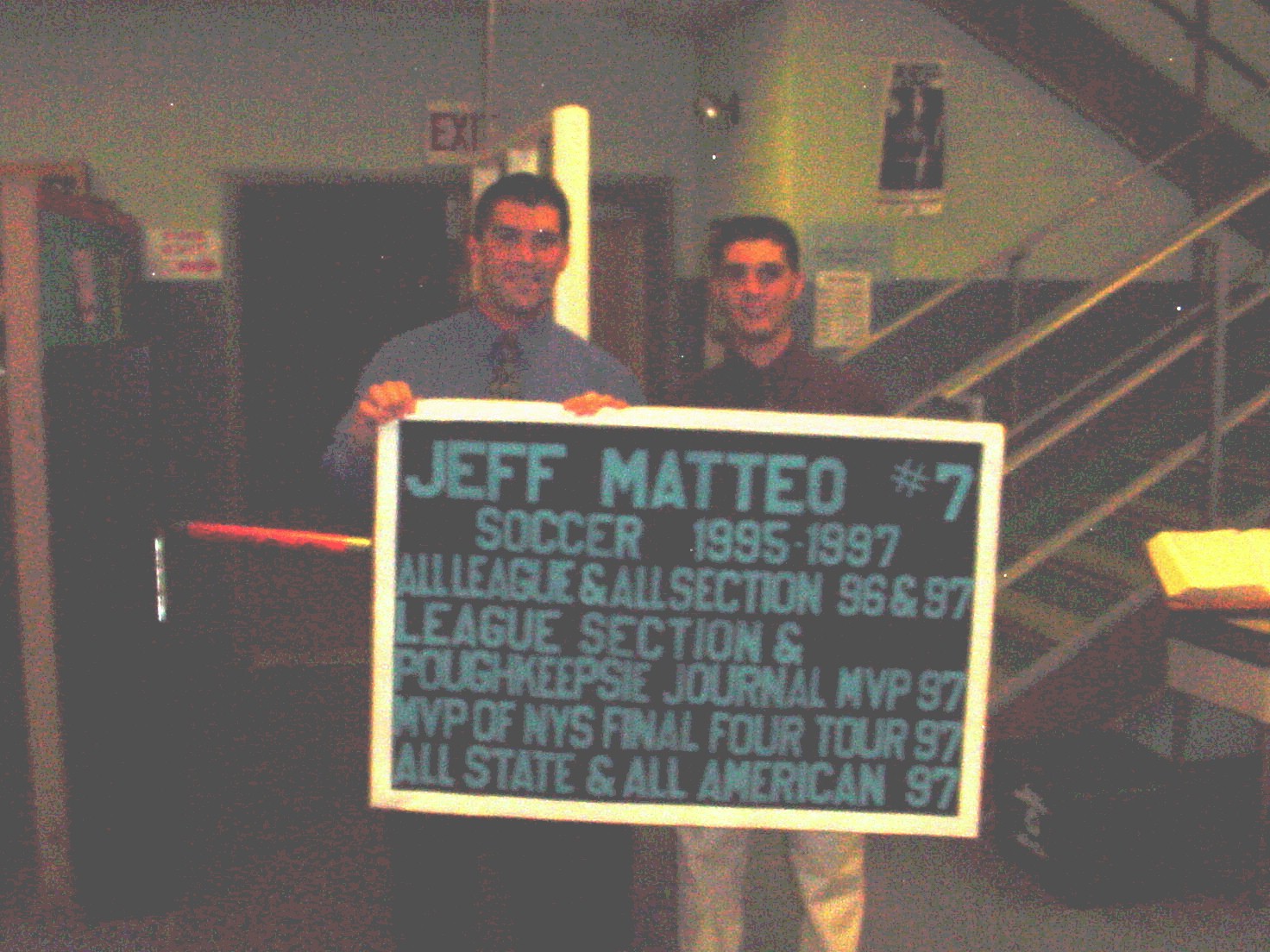 Coach Seipp and Jeff Matteo stand with Jeff's Banner that hangs in the gym at John Jay.
Jeff played at Jay from '95 - '97 earning All State Honors for his Jr. and Sr. Year, and All-American his Sr. Year. Jeff was a part of the ODP program for 7 yrs. and won three ENYYSA State Cup Titles with his club team (East Fishkill Strikers). He was a four year starter at St. John's University where he captained the team his Jr. and Sr. year. During his Sr. year, the Red Storm made it to the NCAA Final Four. Jeff is currently playing professionally for the Columbus Crew in MLS
Eric Zegle # 12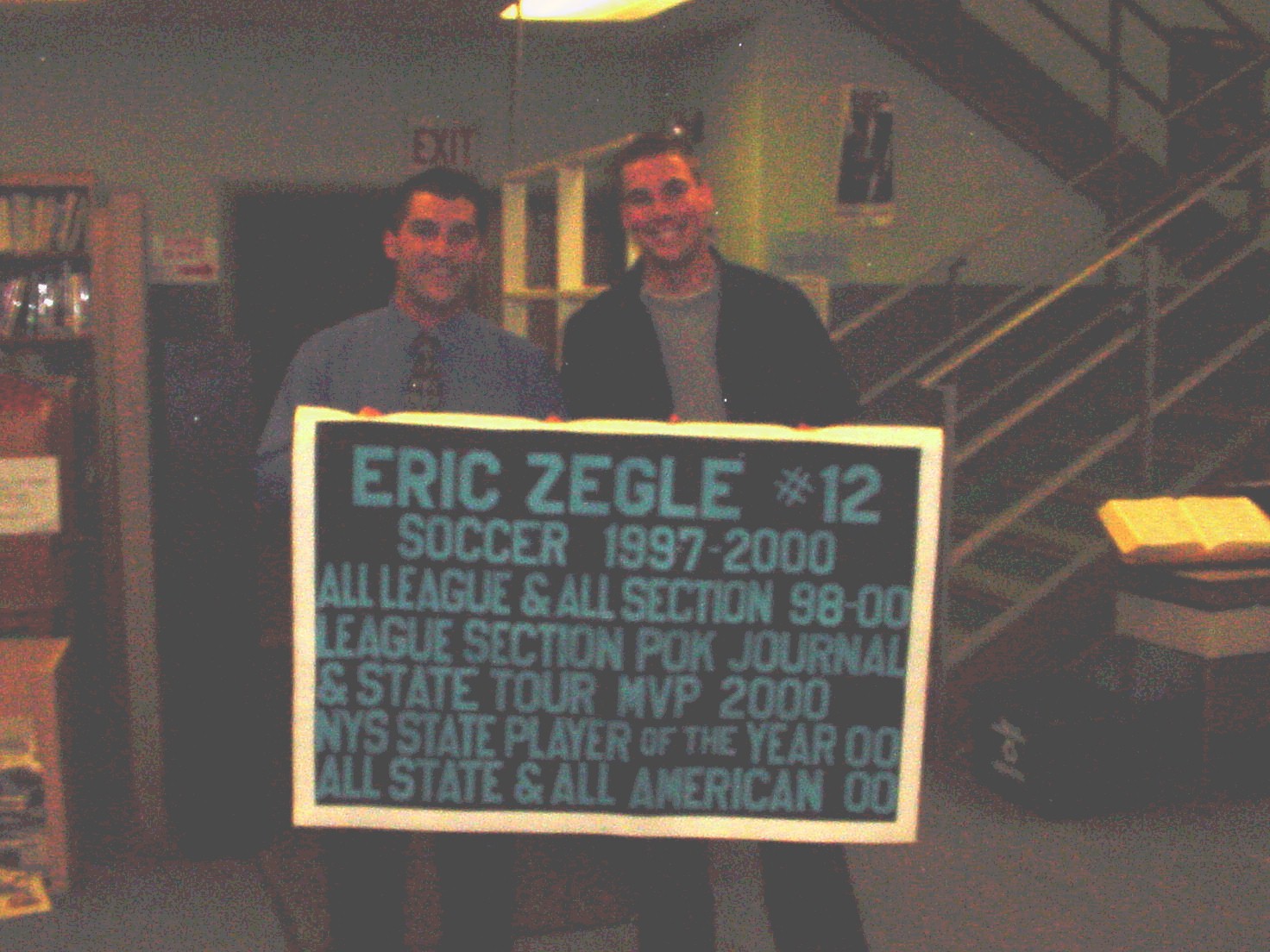 Coach Seipp and Eric Zegle stand with Eric's Banner that hangs in the gym at John Jay.
Eric played at Jay from '97 - '00 earning All State and All American Honors his Senior year. Eric currently holds the schools single season scoring record with 42 goals in the Fall of 2000. Eric also captained the 2000 team to the schools only Class A State Title. Eric was the MVP of the State Final Four and was also named New York State Player of the Year.
Back to Soccer Home Back to Boys Soccer